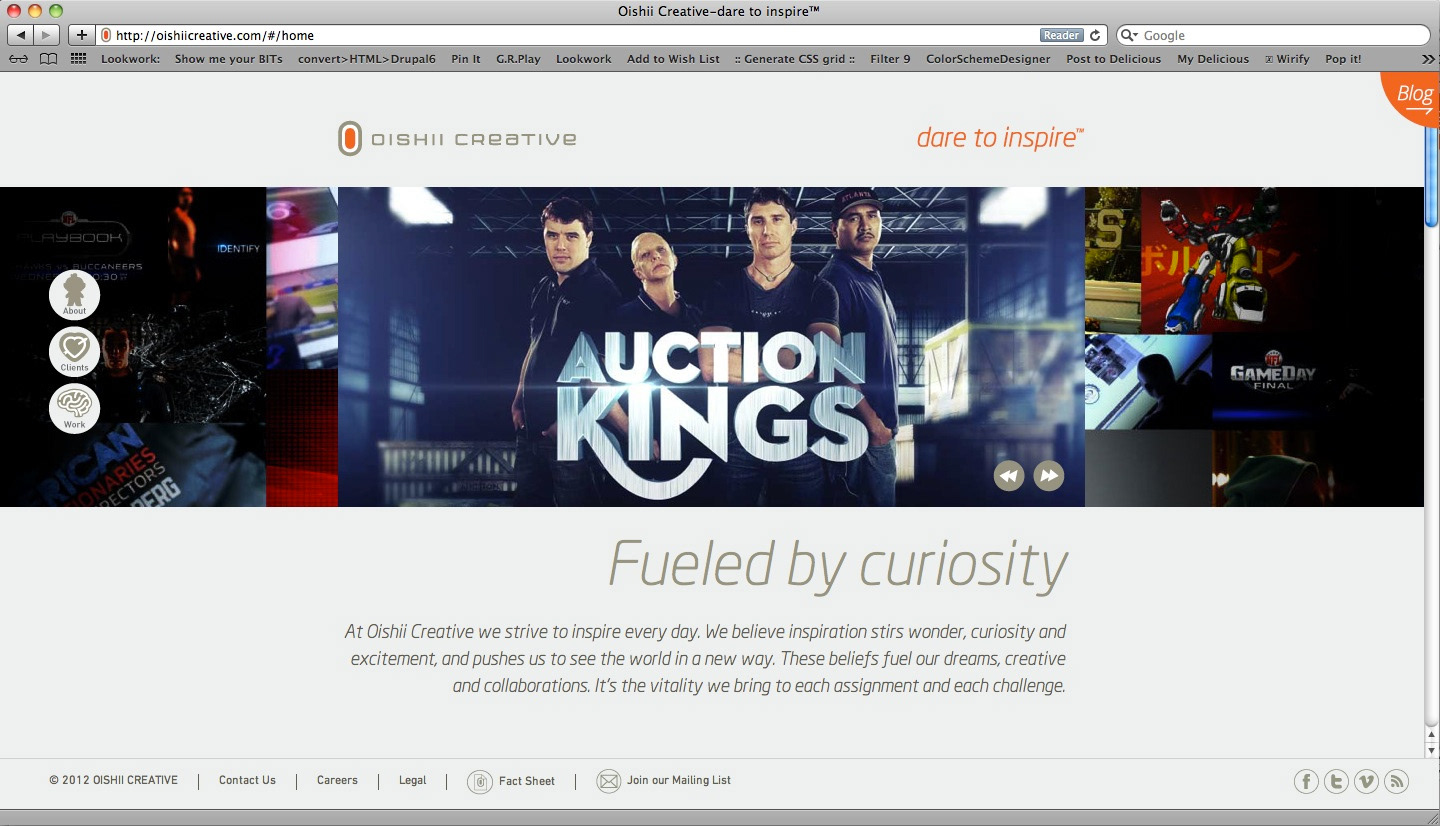 Oishii Creative is a strategic branding agency for broadcast media and motion graphics. It was a great distinction to be chosen to shepherd their design process, from user experience to functional design specs, all in the interest of creating a fluid experience.
The site design included an animated approach to navigating content, including their dynamic blog. Wireframes required specific, detailed commentary for guidance to the developer.
Close relationships with the development team and a streamlined development process allowed us to launch the site within a compressed 2-3 weeks time.